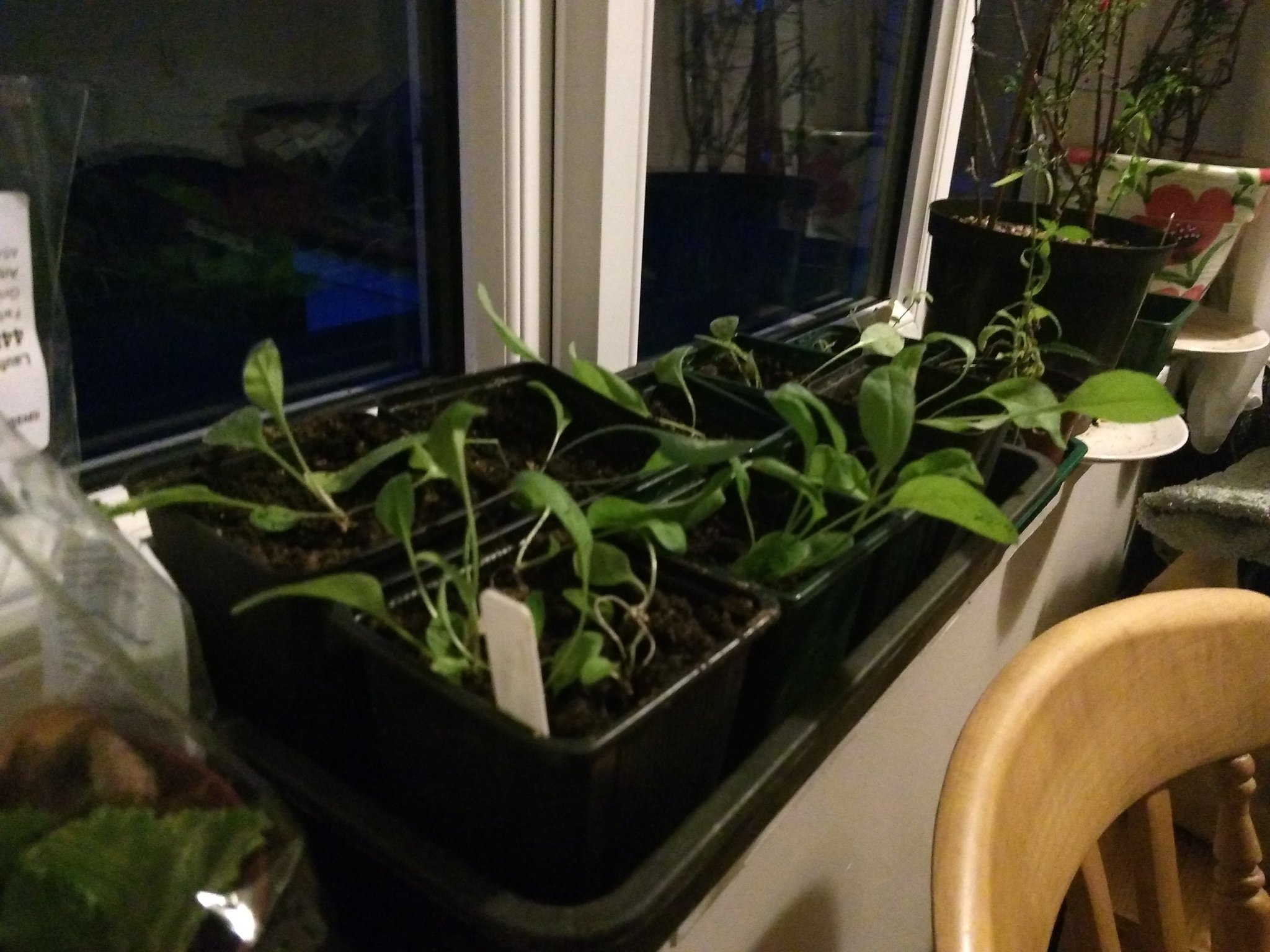 Taken by J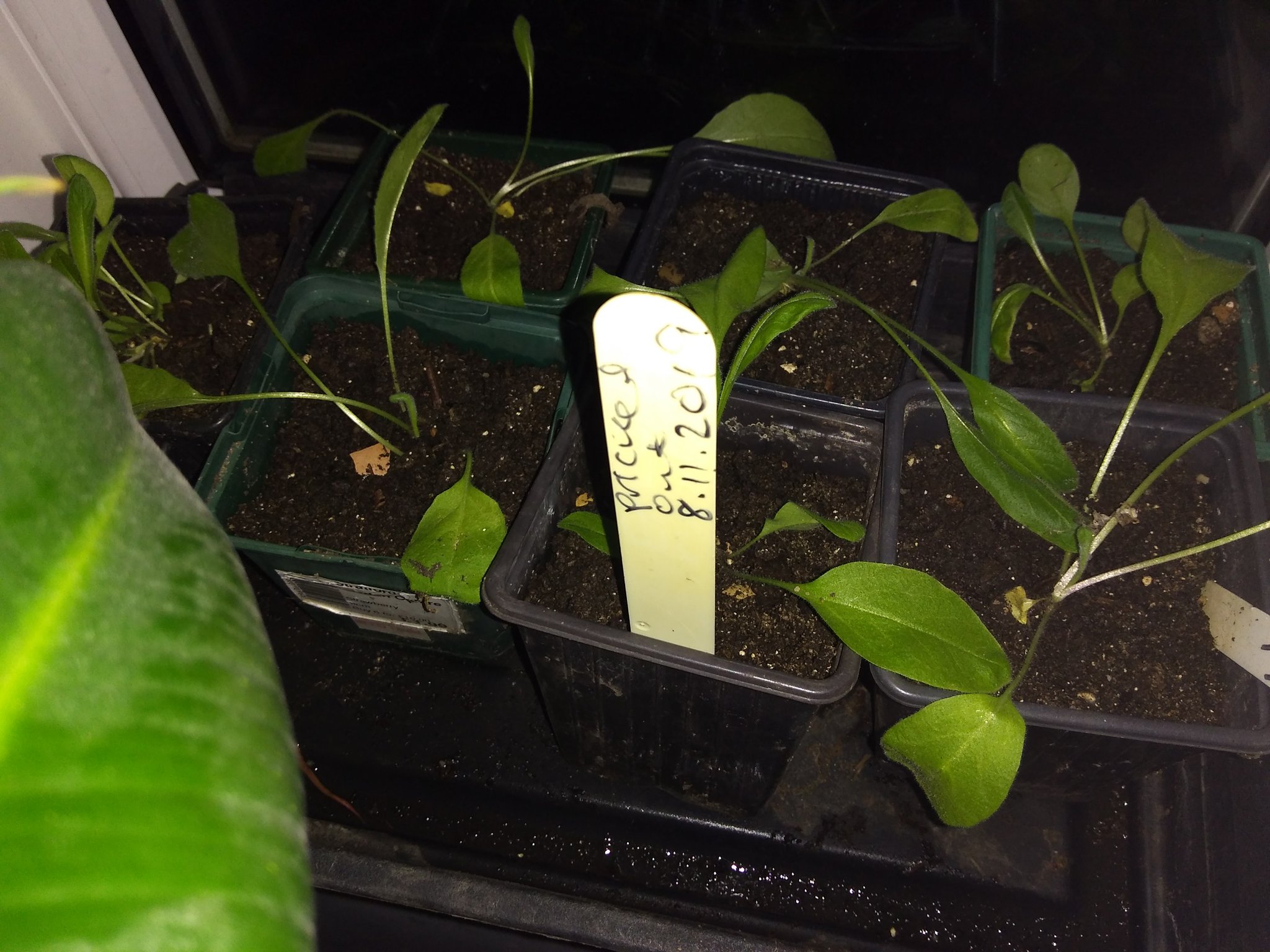 Taken by J.
I may be having a blip and not be able to get outside or indeed downstairs at the moment but that doesn't stop the garden and allotment being a real source of strength and positivity and I'm so very grateful for it. Today I've peeked out of the window and watched the blackbird eating the cotoneaster berries from the hedge, looked down on the beds that J managed to do a bit of work on yesterday and spotted the scabious still in bloom and the strawberry and flowering currant leaves taking on their Autumn tints of red and yellow. He's also been busy sowing broad beans and onions in modules in the hope that the mice and voles might leave them alone if they are rooted when we put them in ground. Tonight we ordered our seed potatoes for next year's harvest courtesy of the
Transition Loughborough Potato Day online system
and J has spent some time pricking out and potting on the cuttings and biennial sowings I made at the end of the summer so we can look forward to pansies, violas, sweet rocket, verbena and penstemons next year - mind you we're already running out of window ledges!
Next stop part 2 of the brilliant Northern Lights adaptation. Happy Sunday all.